Partners Involved
the CCMRV Hub, CDB, Climate Analytics, FAO, GCF, Germany (through GIZ), GGGI, IRENA, the OECS, UNDP, UNFCCC's RCC, UNICEF, and the World Bank
Grenada, like many other small island developing states, continues to demonstrate its leadership in addressing the climate change crisis that we are all experiencing. Through the recent submission of its second NDC, Grenada has committed to a broader and ambitious climate action agenda. This comes at a critical time where all countries, especially the biggest emitters, are called upon to not only submit 1.5 C pathway aligned NDCs, but also to deliver on them with urgency. Grenada will play its part, in collaboration with the NDC Partnership and with appropriate support from its development partners to collectively address what is indeed the greatest challenge of our time."
Hon. Simon Stiell
Minister Responsible for Climate Resilience and the Environment, Grenada
Grenada submitted its second NDC in November 2020 and is well on its way to fully updating its Partnership Plan to reflect the new NDC, however, the events and restrictions surrounding the COVID-19 pandemic have disrupted Grenada's progress over the past year and a half. Nevertheless, Grenada remains fully committed to proceeding and strengthening the implementation process as the country updates the Plan to match the new NDC's ambitions and expand the sectors involved.
Grenada's second NDC demonstrates a commitment to reducing greenhouse gases by 40 percent by 2030, primarily by focusing on the emissions intensive sectors of energy (including transport), forestry, waste, and industrial processes and product use (including cooling). It also has placed a new emphasis on taking a comprehensive whole-of-society approach to climate action and is therefore incorporating gender, youth, and other groups most vulnerable to the effects of climate change. The country is linking the revised NDC to its national policy framework, which consists, among other things, of the National Climate Change Policy, National Sustainable Development Plan 2035, National Adaptation Plan, Gender Equality Policy and Action Plan, and National Youth Policy.
The NDC implementation will depend largely on the amount of climate finance that can be mobilized. The government estimates this will require between USD985 million and USD1 billion through 2030. Grenada anticipates that much of this support will come from multilateral institutions, such as the Green Climate Fund, as well as bilateral sources.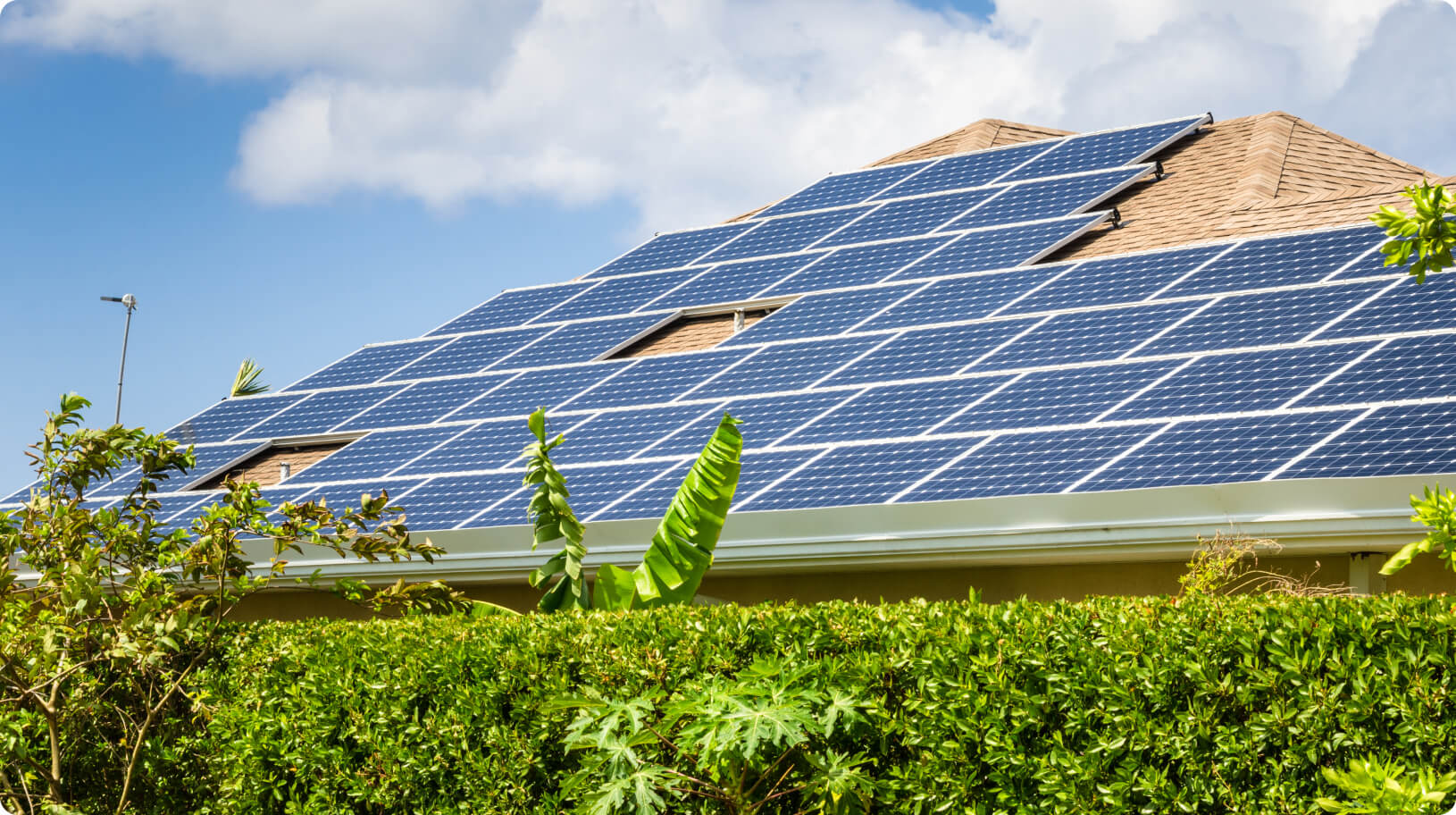 Partnership in Action
The tool through which the NDC will be implemented and tracked is the Implementation Plan (Grenada's updated Partnership Plan), which contains concrete actions and timelines for implementation, as well as key government stakeholders and partners involved in the various actions and sectors. The initial Partnership Plan was developed and 2019 and its implementation started even as it is also being updated to reflect the revised NDC. The plan's development has been a highly consultative process and has informed Grenada's NDC priorities. Led by the Ministry of Climate Resilience through Grenada's National Climate Change Committee, multiple partners have been contributing according to their fields of expertise, including through the NDC Partnership Climate Action Enhancement Package (CAEP). The partners include, among others, Climate Analytics (CA), FAO, GGGI, IRENA, the Organisation of Eastern Caribbean States (OECS), the UNFCCC Regional Collaboration Centre, UNDP, and UNICEF.
Climate Analytics assessed Grenada's mitigation potential, which has served as a basis for the economic and societal transformation options needed to match the country's emissions reduction ambitions. CA employed a modeling software, Low Emissions Analysis Platform (LEAP), to determine the integrated energy planning required to hit Grenada's NDC target. This exercise also helped Grenada recognize its reporting capacity constraints and thus enabled prioritization of the most impactful sectors for GHG reduction in relation to that capacity for monitoring and reporting. These insights are now incorporated in the updated Implementation Plan.
CA and OECS have been developing GHG inventories and projections, reflecting socio-economic trends and relevant policy interventions. Both groups have also performed mapping exercises on the adaptation front to determine high vulnerability areas and communities most at risk to specific climate-related impacts and to inform adaptation targets and actions. There have also been public meetings held for local communities and stakeholders to give inputs and address concerns about the NDC revision as well as to raise public awareness about climate action. CA and OECS have worked to set up a Monitoring, Reporting and Verification (MRV) hub in the region that will link with Grenada, and both groups are working on capacity building for monitoring coordination. GGGI and IRENA have also been supporting Grenada's national MRV efforts, jointly with a team of local consultants engaged by UNDP to strengthen national capacity building.
In terms of ongoing implementation efforts, a significant amount of work has been done by the Public Utility Regulatory Commission (PURC) and other government bodies alongside partners on renewable energy policies and frameworks. Grenada's National Energy Policy has been updated to prioritize renewable energy and energy efficiency, including developing regulations that will encourage renewable energy generation and establish a comprehensive registration of all renewable energy self-generators. There are efforts underway to attract private sector investments in renewable energy. The end goal is that all future energy investments will be in renewables. By 2030, the government aims to have 40 percent of the energy mix come from renewables, up from two percent today.
To achieve this ambitious energy goal, several initiatives are being proposed or implemented, including sectoral studies in geothermal, solar, wind, waste-to-energy, and ocean thermal energy conservation. Financial incentives for low-carbon energy and energy efficiency investment and use are being considered or implemented, including a moderately scaled carbon tax, the latter being one recommendation from the 2019 IMF Climate Change Policy Assessment to support mitigation efforts and revenue generation. Partners are collecting data to help inform potential renewable energy and energy efficiency policy options. For instance, GGGI and OECS have performed a gap analyses on existing data on fossil fuel consumption and other data collection activities.
Partners have also been supporting Grenada with capacity building, especially in the energy sector. Several capacity-building sessions have been held in cooperation with the country's Sustainable Development Council, covering topics on energy management and audit with targeted groups in the tourism, finance, and buildings sectors, aiming for equal gender participation.
COVID-19: Getting Back on Track
Despite the significant progress Grenada has made in terms of revising its NDC and implementing its Partnership Plan, some actions have been hindered due to the COVID-19 global pandemic. For example, an initiative on energy efficiency in the tourism sector has stalled due to the drastic impact the pandemic has had on that sector. Other actions and initiatives have slowed simply due to the logistical difficulty of organizing during the crisis, such as convening an important development partner roundtable about NDC implementation and financing. There is also the concern that climate action could take a backseat to the recovery process – again, this is not unique to Grenada but rather a global issue.
The government and partners remain committed to realizing Grenada's NDC and are taking steps to ensure climate action is not derailed by the pandemic and the subsequent recovery process. The government has an economic advisor embedded through the World Bank in the Ministry of Finance to provide support to help ensure that Grenada's climate ambitions are an integral component of all short, medium- and long-term recovery initiatives, and to make recommendations on the way forward to ensure that the disruptions caused by the pandemic are temporary bumps in the road in the grand scheme of climate action. This will entail advisory support on greening the recovery, including incorporating low-carbon and climate-resilient shovel-ready projects from the NDC into COVID-19 economic stimulus investment plans, helping design fiscal instruments related to recovery efforts that can stimulate green growth and ensure Grenada's NDC is on track, and supporting cost analysis of new investments in NDCs, taking the economic impact of COVID-19 and recovery mechanism into consideration.