NDC Enhancement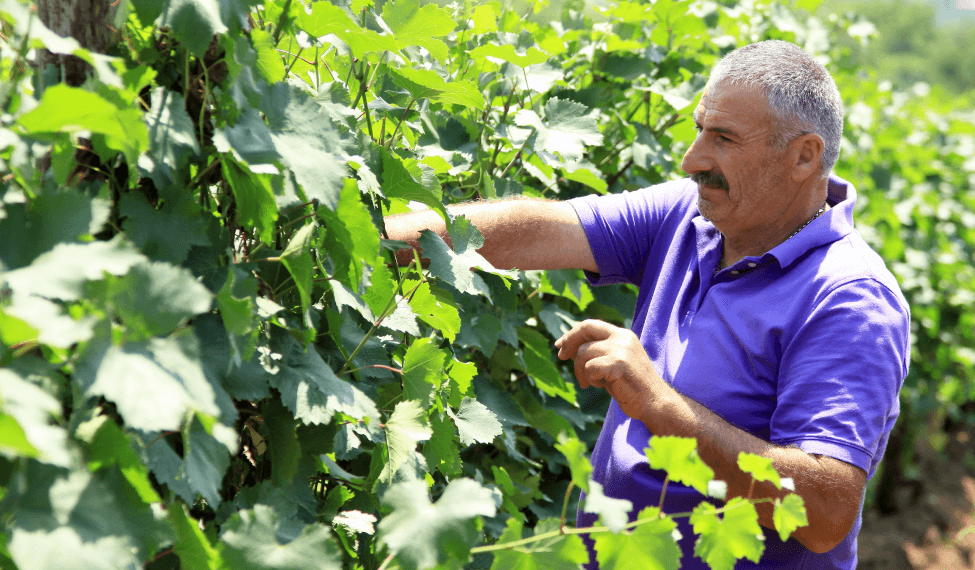 Throughout 2021, countries continued to enhance their NDCs, presenting new or updated NDCs to the UNFCCC. In these efforts, 67 developing countries received NDC Partnership support through the Climate Action Enhancement Package (CAEP). As of September 2021, 38 Partnership member countries receiving support through CAEP have submitted new or updated NDCs to the UNFCCC. A further 27 countries are expected to come forward with enhanced climate commitments prior to COP26.
The CAEP-provided support is fueling greater ambition and resulting in higher quality NDCs. Developed through more inclusive processes, the NDCs lay the groundwork to fast-track implementation—ensuring countries can quickly turn climate commitments into action.
67
countries supported through CAEP
27 countries expected to come forward with enhanced climate commitments prior to COP26
46
partners providing financial and technical support
Of countries that submitted their 2020 NDC by September 2021:
100% percent of countries raised their mitigation or adaptation ambition
100%
of countries increased their NDC's quality
97% percent of countries strengthened their NDC updating process
Increased Ambition
Partnership member countries are increasing their mitigation ambition by raising emission reduction targets (economy-wide and sectoral), broadening their NDC scope by adding new sectors or gases, and strengthening their adaptation targets and actions.
100%
of countries raised adaptation ambition
84%
of countries raised mitigation targets
38%
of countries expanded their unconditional targets
Increasing Mitigation Targets and Expanding Scope
Countries are strengthening their mitigation actions by increasing their economy-wide targets, adding sectoral targets, and adding new GHG sources.
Colombia pledged to cut emissions by 51 percent compared to Business as Usual (BAU) by 2030. This unprecedented national policy milestone leveraged global expertise and resources from Partnership members, including Germany (through GIZ), UNDP, UNEP, the World Bank, and WRI. The commitment reflects the country's vision of reaching net zero deforestation by 2030, among other sector-specific objectives.
For the first time, countries like Papua New Guinea are including quantitative targets in their enhanced NDCs. With Food and Agriculture Organization (FAO) support to develop GHG inventory and monitoring capacities, Papua New Guinea commits to reducing 10 MtCO2e of the annual net emissions from deforestation due to agriculture and commercial logging by 2030, compared to the 2015 level.
Nigeria's updated NDC reflects higher ambition, higher quality, and higher national buy-in. In terms of the numbers, the updated NDC:
Updates baseline business as usual (BAU) projections, using more accurate and recent economic growth projections. Estimated BAU 2030 emissions are now at 453 MtCO2e, increasing 31 percent from a 2018 baseline of 347 MtCO2e.
Raises economy-wide mitigation targets to 47 percent, with 20 percent of emissions unconditional. The updated ambition includes improved reduction projections for the waste sector and new gases, including short-lived climate pollutants (SLCPs) and hydrofluorocarbons (HFCs).
With this revised baseline, Nigeria's updated NDC results in far fewer absolute emissions than were previously submitted in the 2015 NDC—more ambitious as a percentage, consistent with the 1.5°C pathway, and peaking emissions by the decade's end.
Morocco increased its mitigation reduction target from 42 percent against BAU in its first NDC to 45.5 percent by 2030, while adding mitigation targets for two new large industrial subsectors: cement and phosphates. To formulate the updated mitigation and adaptation measures, the government, with CAEP partner support, led a nationwide consultative process with the National Climate Change and Biodiversity Commission, sectoral working groups, civil society, and the private sector. CAEP also mobilized additional UNEP support to work on Morocco's Long-Term Low-Emission Development Strategy (LT-LEDS).
In addition to being carbon neutral when considering the agriculture, forest and other land use (AFOLU) sectors, São Tomé and Príncipe is showing leadership and commitment by enhancing its GHG emission reduction efforts from 24 percent to 27 percent compared to the 2030 BAU scenario. Additional efforts focus on increasing the share of renewable energy in its energy production matrix, reducing network losses, improving energy efficiency, and reducing the transport sector's carbon intensity.
Strengthening Adaptation Actions
Countries are strengthening adaptation efforts by adding quantified adaptation targets and expanding adaptation actions. These include creating guidelines, criteria, and tools to reduce the group or sector vulnerabilities.
For the first time, Panamá, with FAO, UNDP, and UNEP support, includes an adaptation section with time-bound priorities to design climate-resilient communities and ecosystems and develop risk mitigation measures in the human settlements, public health, and sustainable infrastructure sectors.
Nepal's NDC, with Climate Analytics and UNDP support, includes adaptation section priorities and actions across thematic areas that are in line with its National Climate Change Policy (2019). The nation's adaptation priorities include agriculture and food security; forests, biodiversity and watershed conservation; energy; health; and disaster risk reduction and management.
Enhanced Quality
Countries submitted more credible, realistic, and implementable NDCs, demonstrating that enhanced quality and processes are vehicles to unlock ambition. With support through CAEP, countries are improving their data and modeling, aligning the NDC with other climate and sustainability frameworks, costing out their mitigation and adaptation targets and actions, and setting in place investment plans to fast-track climate action.
23 investment or finance plans
38%
focused on institutional strengthening and 62 percent on capacity building for implementation
Improving data and modeling
Countries are strengthening their information assessment and data collection systems to inform their NDCs, including through scenario modeling, forecasting, and data analysis, including in adaptation-related assessments.
Ethiopia, with World Bank and WRI support through CAEP, incorporated analyses on the relationship between the social economy, natural capital, and the climate system into their NDC update and implementation plans through tools for green economic modeling. This includes empirical work on climate and environmental sustainability policies that will support Ethiopia's key policymaking processes, including its 10-year development plan, the emerging Long-Term Low-Emission Development Strategy, related sector plans, and mainstreaming the Climate-Resilient Green Economy (CRGE) strategy.
Specific activities include training for government and non-government research partners on economic and system dynamics modeling; integrated assessments to model environment-economy interactions; and early support to efforts—led by the Planning and Development Commission (PDC) and Environment, Forest, and Climate Change Commission (EFCCC)—to quantify economic-climate-natural resource interactions and integrate findings into national development planning, including sector-level planning and engagement.
Pakistan is enhancing its NDCs by broadening their scope and quality through a whole-of-society approach with the participation of state and non-state actors, as well as gender and youth representatives. The country is working with NDC Partnership members to add missing gases (e.g., HFC and Nitrous oxide) and sectors (e.g., water, health, blue carbon, and the private sector), refine data quality and projections, and improve the NDC's adaptation and resilience-building components including vulnerability mapping, nature-based solutions, and measures to strengthen resilience among the most vulnerable groups.
Aligning the NDC with other climate and sustainability frameworks
Countries improved their NDCs by aligning with other climate and sustainable development frameworks, including SDGs and Long-Term Strategies (LTS). Argentina, Belize, Chile, Jamaica, Mozambique, and Nigeria are linking NDCs to Long-Term Strategies (LTS), setting clear short-, mid-, and long-term goals to guide the transition towards a low-carbon and resilient development pathway.
Argentina is receiving CAEP support to assess legal frameworks and create an inter-ministerial work team facilitating LTS integration in national climate governance structures and plans, including the NDC. By combining specific focuses on sub-national sector-specific targets, the LTS is laying the foundation for more actionable and granular adaptation and mitigation actions, including a particular emphasis on means of implementation and climate finance up to 2050.
Tonga's enhanced Second NDC draws its adaptation targets from its Joint National Action Plan 2 on Climate Change and Disaster Risk Management (JNAP 2). IISD supported Tonga in reviewing its 2016 Climate Change Policy and aligning it with JNAP 2 and with the enhanced NDC, ensuring a well-coordinated, strategic approach to climate action. IISD support on communications regarding adaptation and resilience has also helped to build local stakeholders' understanding, awareness, and support for climate action.
Paraguay elaborated its NDC priorities around the SDGs, specifically outlining actions, gaps, needs, and institutions responsible for implementation, as well as its contribution to further planning instruments such as the Sendai Framework for Disaster Risk Reduction.
Investment planning to fast-track climate action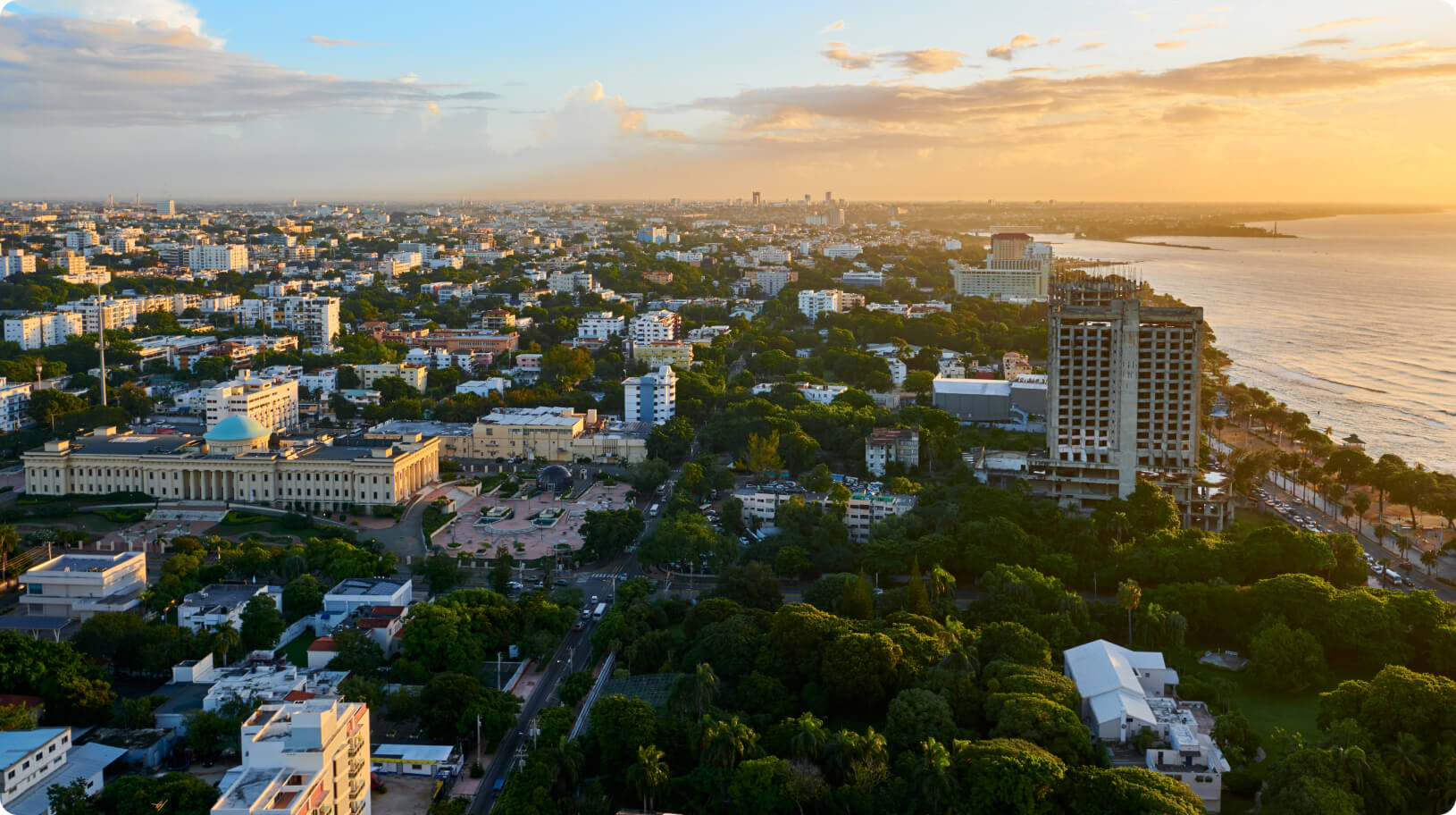 Countries demonstrated enhancement through investment planning by identifying potential sources of national or international financing. These activities include costing analyses to inform governments on the financial feasibility of respective targets outlined in their NDCs. Institutional strengthening or capacity building for implementation are common elements across all new or updated NDCs, illustrating more comprehensive and country-driven NDC update efforts compared to 2015.
To inform its NDC implementation, Cambodia, with UNDP support, costed 140 NDC actions across key sectors with engagement from line ministries.
In the Dominican Republic, The Nature Conservancy (TNC), the Global Water Partnership, the World Bank, and the UNFCCC are supporting the identification of investment needs to implement the NDC. This work is expected to result in a clear mapping of ongoing climate actions, including an inventory of ongoing climate change adaptation projects to be consolidated into TNC's new data portal, as well as in investment project proposals in priority sectors.
In Jordan, priority actions in mitigation and adaptation contributing to the NDC were identified for the water, energy, transport, health and agriculture sectors to further support access to funding and implementation. Ricardo's support in assessing each action's mitigation and adaptation benefits helped deepen the understanding of climate action in the country and supported capacity building of government stakeholders to implement the NDC. Workshops were held to help stakeholders identify timescales and costs required to implement priority actions and to determine funding gaps and opportunities.
Strengthened Processes
Countries are looking at their NDCs not just as policy documents but as an important way to engage society. Countries are prioritizing meeting transparency standards, inclusive target setting, and broad outreach to socialize NDCs across society.
78%
of countries demonstrated enhancement in aligning with ICTU standards
Transparency Standards
Countries demonstrated enhancement in NDC transparency by aligning with ICTU (Information to facilitate Clarity, Transparency, and Understanding) standards, including increased modeling, transparency, planning approaches, and assumptions on the NDC targets.
With Gold Standard support, Mongolia developed a clear road map to implement their enhanced transparency framework. The roadmap sets out priorities for implementation which facilitate greater ambition, including clear requirements for tracking NDC progress and guidance for practical implementation.
Inclusive Engagement
Countries made their NDCs more inclusive, including taking into account the impacts of climate commitments and policies on vulnerable groups as well as ensuring consultations with more of society.
Costa Rica strategically engaged non-traditional stakeholders, including artist communities and journalists, through innovative communication campaigns. With IISD support, the country is bringing the artistic sector to the climate conversation and encouraging innovative ways to communicate with civil society. The Museum of Contemporary Art and Design exhibited works from artistic residencies, humanizing the traditional technical approach to climate change activities and allowing Costa Rica to engage its citizens more directly in climate change discussions.
Belize updated its NDC through a highly consultative whole-of-society process that involved contributions from government agencies, civil society, research institutions, vulnerable populations, and the private sector. Enhanced mitigation and adaptation targets and actions are presented in more than ten sectors. The updated NDC's development involved close engagement and ownership from sector leads across government, which included representation from Indigenous Peoples. One noteworthy inclusion is the stewardship of local community and Indigenous Peoples' lands as part of a sustainably managed landscape to assist in achieving mitigation targets.
Indonesia focused on building institutional knowledge to increase awareness and skills of key ministries and institutions to develop effective communication campaigns relating to the updated NDC. This will support ownership of implementation of the NDC at national and subnational levels.
Alongside Indonesia's capacity building activities, a large-scale public campaign was designed by GGGI to target stakeholders that will implement the NDC on the national and subnational level, private sector, civil society organizations, financial institutions, universities, and the community level. These activities are part of the Ministry of Environment and Forestry's NDC Communication Plan.
Jamaica, with UNEP's Climate Technology Centre and Network (CTCN) support, launched a Climate Change Research and Technological Development Agenda supporting mobilization of funds for research on climate change and in the development of Jamaica's LTS. The Research Agenda's successful implementation will result in an improved stock of new knowledge for the agriculture and fisheries, water, energy, human settlement and infrastructure, and waste sectors. This will contribute to improved decision making and economic benefits generation through investments in multi-scalar mitigation and adaptation strategies for various sub-sectors.
Liberia achieved engagement and buy-in at the highest levels with President Weah's support, including his commitment to the country's NDC and the Paris Agreement. Conservation International, UNDP, and the EU-Liberia Alliance team supported the high-level consultation and it garnered ministry lead support for the NDC sectors and the proposed NDC targets.
A strengthened MRV system puts Mongolia on track towards effective implementation of the Paris Agreement. A robust system will not only help us keep track on progress of the implementation of our NDC goal but will also facilitate our country's further access to international climate finance and participation to future carbon markets."
Mr. Enkhbat Altangerel, Director General of the Climate Change Department Ministry of Environment and Tourism
Mongolia
Private Sector Engagement in Peru
Private sector engagement is critical to unlocking climate finance and diversifying project portfolios, promoting social inclusion, and assuring long-term prospects for transformational change toward sustainable development.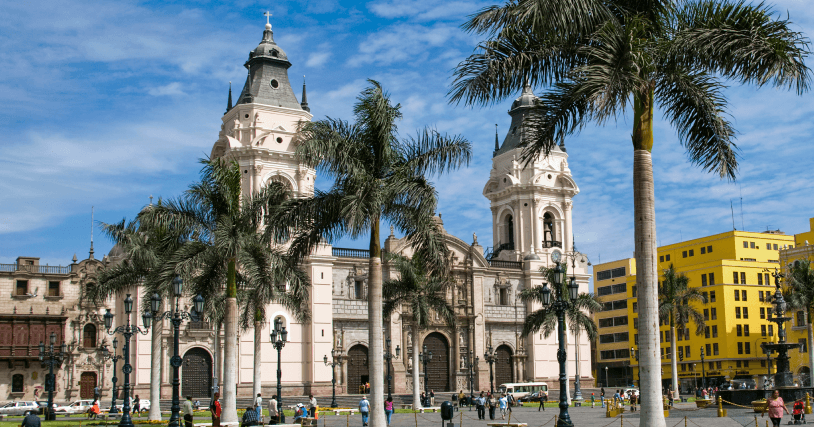 To encourage organizations to use the Peru Carbon Footprint, the Ministry of Environment (MINAM) created the symbolic figure Nono with WWF support. Nono is a curious and observant Peruvian spectacled bear who uses his large glasses to seek out and monitor companies' carbon footprints. He also encourages new organizations to join this environmental initiative, leaving a record of their contributions to climate action.
More than 550 organizations already registered with the Huella de Carbono Perú platform, supported by UNDP's NDC Support Programme and previously supported by the Partnership for Market Readiness; 264 have calculated their GHG emissions inventory. From these, 16 have reduced and seven have neutralized their footprints. In recognition of these efforts, Peru's Ministry of Environment received the 2021 Award for Good Public Management, the highest recognition from civil society to Peru's public sector.
In April 2021, the private and financial sector's Permanent Work Group was installed to support Peru's NDC implementation, which has a Roadmap to 2030. The main unions and business/financial initiatives participate in this working group, in addition to having representatives in the National Climate Change Commission in which state and non-state actors participate.
At the same time, the Peruvian government, in alliance with the ODS13 Climate Action Group made up of unions and the country's main companies, have been developing concrete actions to articulate companies' roles in climate action. Two cycles of "Let's talk Business" were developed with sessions showing successful business experiences that can be replicated and scalable to contribute to climate action.
With UNCDF support, Peru is also designing a guaranteed fund scheme that encourages Indigenous populations and the private sector to get involved in adaptation and mitigation measures as envisioned under the NDC financing strategy and that are aligned with the recently enacted climate change legal framework.
Local level action
Including sub-national actors in the NDC update and planning process is critical to fast-tracking ambitious climate target implementation. Consultations with local governments and other stakeholders ensure a diversity of voices and considerations are reflected in the NDC. It also helps build buy-in from the early stages.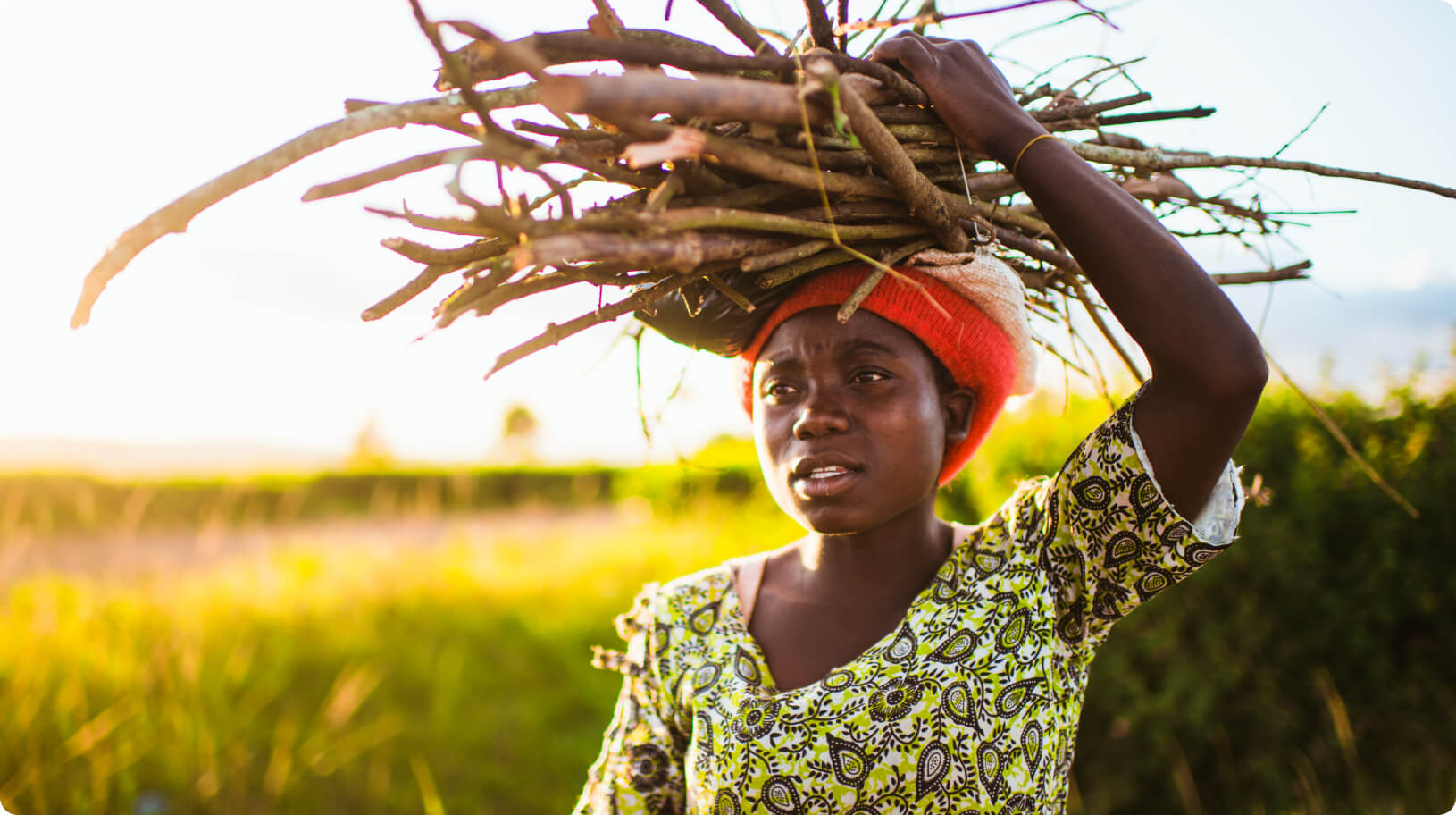 With SNV, World Bank, and World Resources Institute support, Viet Nam researched the mainstreaming of NDC targets and mitigation/green growth activities into provincial development plans (Lam Dong, Quang Ninh, and Ben Tre). An overall framework (applying the GEM model and ICAT methodology) to assess the impacts of climate change and green growth-related policies on the provincial social and economic development plans (SEDP) was developed by identifying appropriate mitigation measures, bringing the NDC and the green growth strategy closer to action at the provincial level.
In Malawi, ICLEI Local Government for Sustainability supported integration of the NDC's mitigation and adaptation commitments into sectoral, national, and subnational development plans and strategies through a mainstreaming guideline. The guideline ensured clear stipulation of subnational governments' role in the measures' implementation, as many of Malawi's activities are on the local level.
UNDP Support through Climate Promise
Since its launch at the UN Climate Action Summit in September 2019, UNDP's Climate Promise has become a major supporter of NDC enhancement, supporting 119 countries as one of the NDC Partnership's largest implementing partners. Through generous support from the European Commission and the governments of Germany, Sweden, Spain, and other core UNDP funders, the Climate Promise is now supporting 80 percent of all developing countries' NDCs in collaboration with more than 35 partners—many of which were facilitated through the NDC Partnership's coordination mechanisms. Support spans five service lines contributing to the NDC revision process: 1) strengthening political will and ownership; 2) reviewing, aligning and updating NDC targets, policies and measures; 3) incorporating new sectors and gases; 4) assessing costs and investment opportunities; and 5) monitoring progress and strengthening NDC transparency.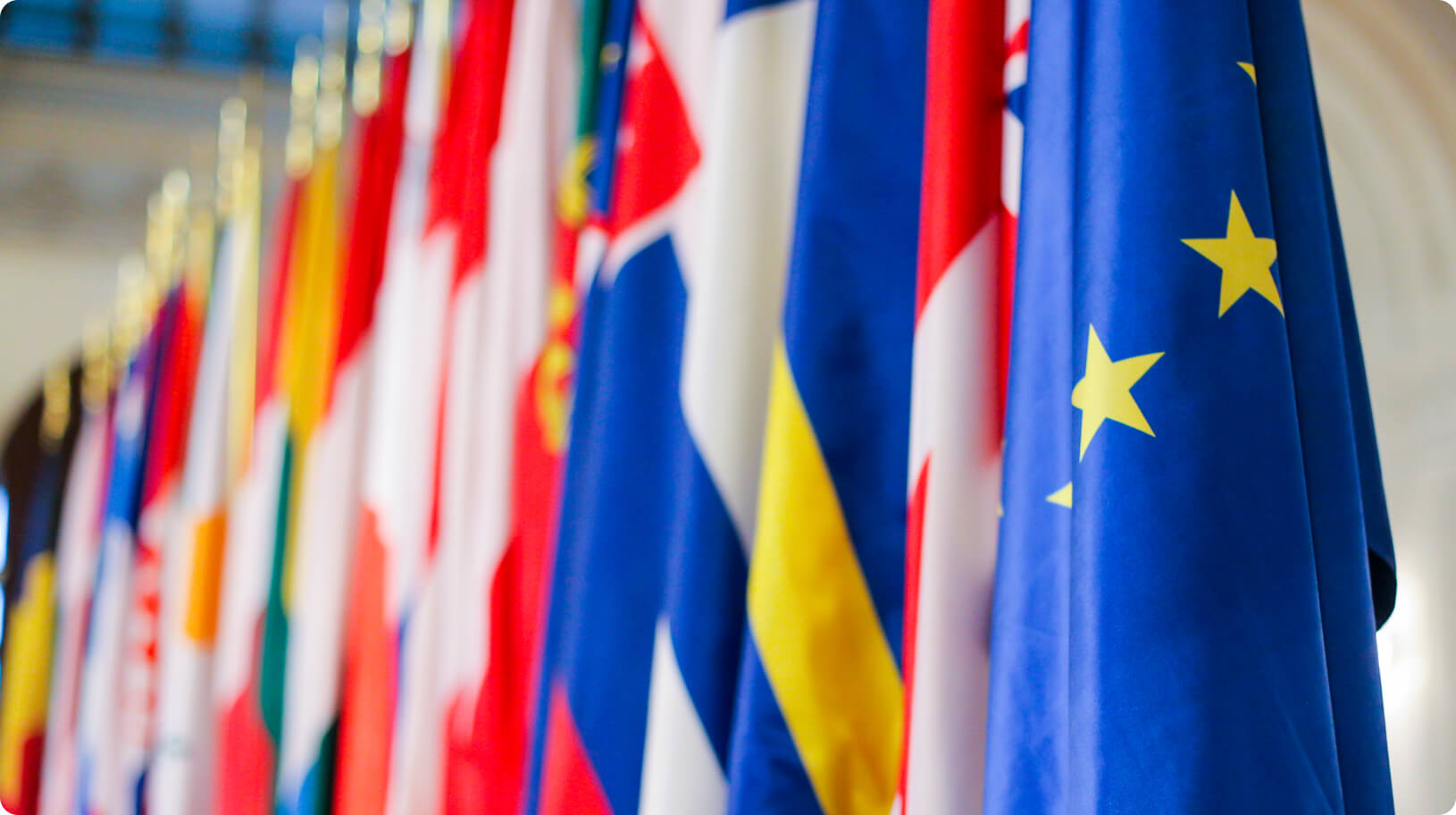 As of July 31, 2021, 56 Climate Promise countries communicated their revised NDCs to the UNFCCC, representing 83 percent of all developing countries that submitted by late August 2021. Of these NDCs, more than 80 percent of Climate Promise countries are increasing mitigation ambition; 90 percent are increasing adaptation ambition; 97 percent are addressing gender; 75 percent are including youth-meaningful activities; and 87 percent are engaging the private sector.
UNDP continues to support countries as they meet the targets set out in their NDCs. As the UN's development arm, the organization integrates climate action with the Sustainable Development Goals (SDGs) achievement. Leveraging experience in accessing more than USD3 billion in grant financing from vertical funds and multilateral/bilateral sources, as well as its expertise across UNDP's Global Policy Network and UN system, UNDP aims to help countries achieve their enhanced NDC targets and continue to advance long-term net-zero and climate-resilient pathways.
As a proud and active NDC Partnership member, UNDP looks forward to continued collaboration with other Partnership members to increase alignment, coordination, and access to resources in support of ambitious climate action.
Supporting the implementation of ambitious NDCs through the NAMA Ambition Initiative
The NAMA Facility is a multi-donor fund, jointly established by the German Federal Ministry for the Environment, Nature Conservation, and Nuclear Safety (BMU) and the U.K. Department for Business, Energy, and Industrial Strategy (BEIS). It aims to provide financial support to countries eligible for Official Development Assistance (ODA) that demonstrate climate action leadership by implementing transformational, country-led Nationally Appropriate Mitigation Actions (NAMAs). The Danish Government and the European Commission joined the NAMA Facility as donors in 2015 while the Children's Investment Fund Foundation (CIFF) joined in 2021.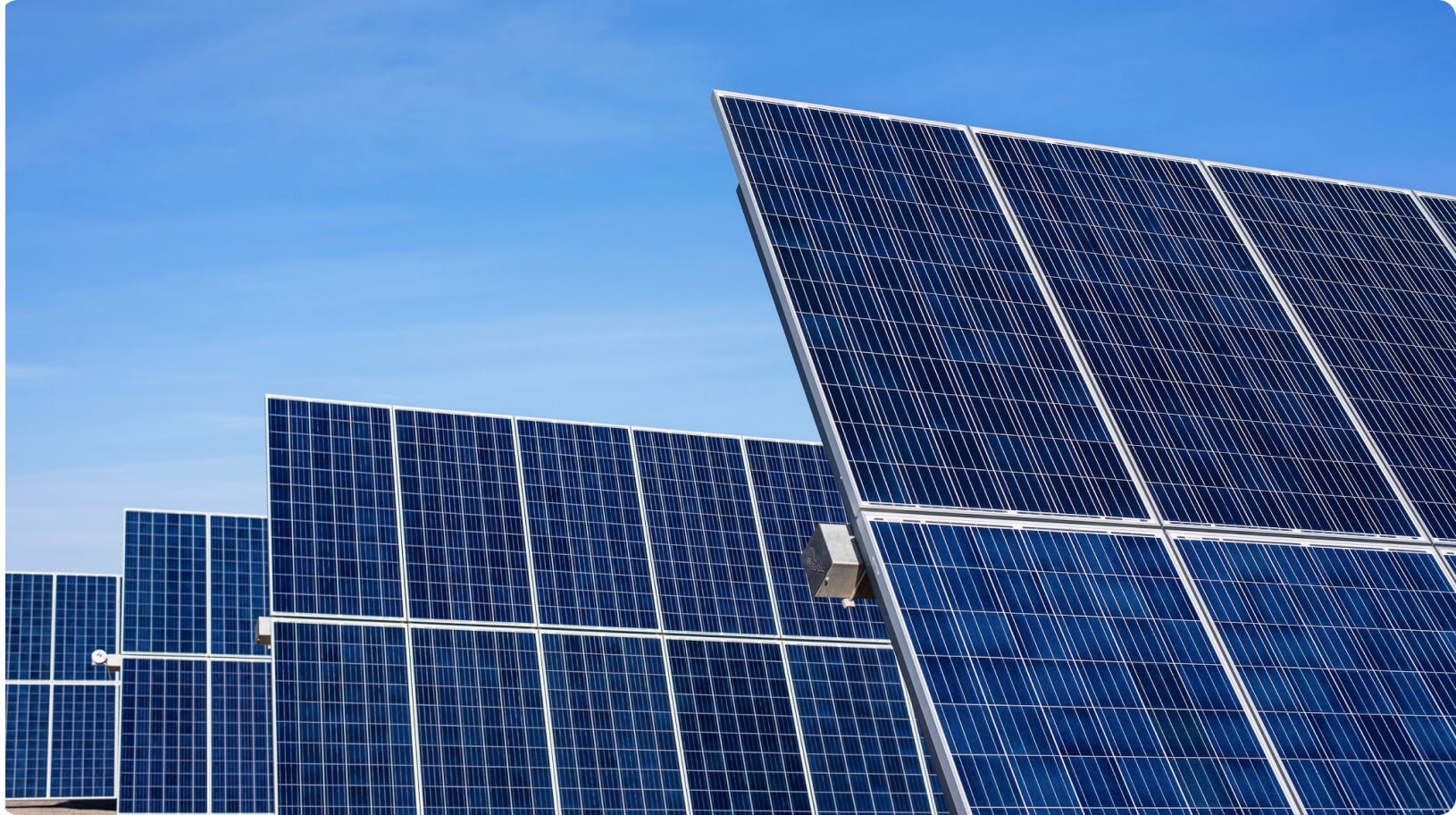 The NAMA Facility emphasizes how regulatory and financial intervention may trigger climate-friendly consumption and production. Its support enables public and private actors to address financial barriers to bring about changes that contribute to carbon-neutral pathways.
Conducting annual calls for NAMA Support Project (NSP) Outlines, the NAMA Facility selects the most ambitious and feasible ideas for funding. The latest call for proposals, the Ambition Initiative, closed on 31 May 2021 and targets a higher level of ambition than previous calls. It aims to support countries in implementing their enhanced NDCs and green COVID-19 recoveries.
New features include an emphasis on global cooperation on climate mitigation (e.g., through the NDC Partnership), a focus on innovation and piloting novel technologies, a higher upper funding volume per project (EUR25 million), and additional budget for highly successful projects. In the NAMA Facility's largest-ever round, BMU committed EUR100 million via its International Climate Initiative while BEIS and CIFF contributed EUR70 million and EUR4 million, respectively.
By providing tailor-made support for NDC implementation and green recovery plans via the Ambition Initiative, the NAMA Facility contributes to global efforts to create resilient and sustainable societies and advance the dialogue on climate finance.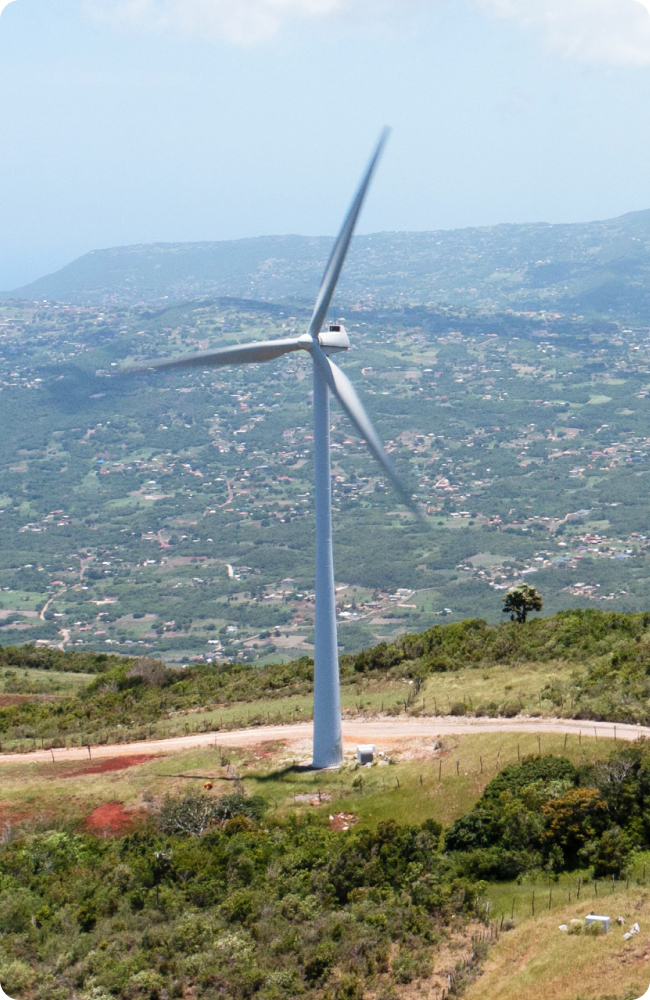 Financing Climate Action
Access to finance at speed and scale remains a chief constraint to achieving the Paris Agreement's goals.
Read more