How the Partnership Works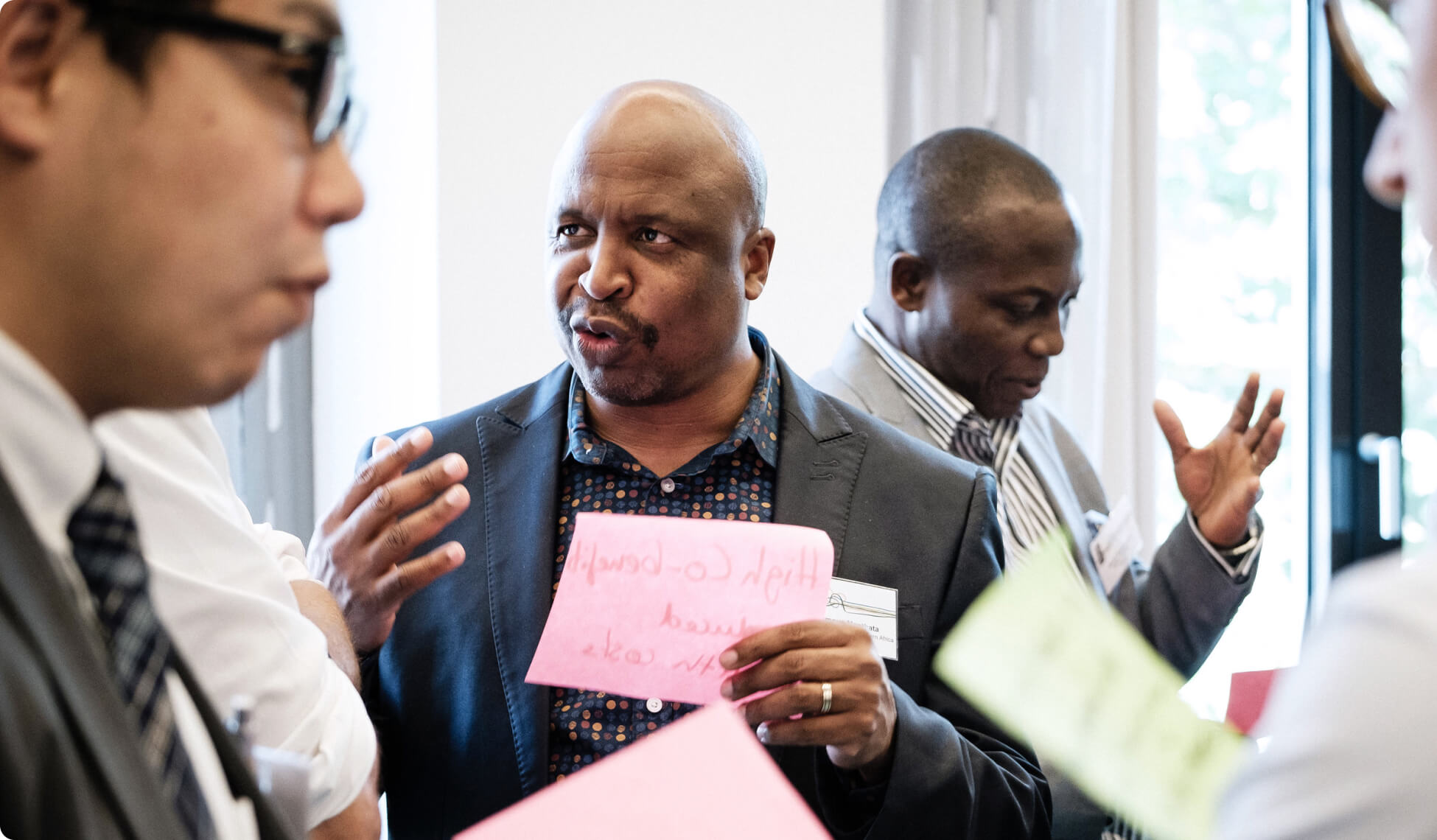 Country Members:
Countries that are NDC Partnership members
Institutional Members:
International institutions, multilateral banks, and bilateral development agencies that are NDC Partnership members
Associate Members:
Non-state, non-profit organizations and networks.
Implementing Partners
Any partner (member or non-member) providing support to country requests through the NDC Partnership
Support Unit
The NDC Partnership's Secretariat
Partnership Plan
A tool to organize a country's NDC priority activities, matching them with NDC Partnership member support and in-country stakeholders
Building Country Capacity for Implementation and Enhancement
The NDC Partnership brings a diverse set of partners together to achieve concrete results. In our on-the-ground work in developing countries, we use a flexible, country-led engagement process to design and implement national climate and development action plans. Governments use NDC Partnership Plans to identify national climate priorities, drive cross-government coordination, and leverage support for execution from our implementing and development partners. Many are being adopted as countries' official NDC implementation plans. The country engagement process is described in detail here. This support to countries is complemented by the Climate Enhancement Action Package (CAEP) and targeted support for economic advisors to support green recovery.
Sharing Knowledge and Learning
The NDC Partnership's global impact goes beyond our work with individual countries. By sharing lessons learned by members and resources from our network of knowledge partners, we drive and inform effective climate action worldwide. Our Knowledge Portal helps governments navigate NDC planning and implementation with easy access to practical guidance, tools, and funding opportunities. We support direct learning between member countries and institutions through peer exchange events. We use a shared knowledge management system to identify trends in country needs and to fill gaps in requests for support.
Embedding facilitators in government Ministries
The Partnership is strengthening national capacity and facilitating whole-of-government engagement in climate action through the deployment of in-country facilitators. These facilitators, embedded within government Ministries, have played a crucial role in driving the Partnership's work on the ground. Under the leadership of the government focal points, the facilitators support the coordination of the implementation of the NDCs, as well as mobilize resources, track progress that can feed into the subsequent preparation of updated NDCs. Through the establishment of a facilitator network, lessons learned, and best practices are being shared regularly across countries.
Focus on a Partnership Action Area: Mainstreaming Gender Equality and Youth Engagement
The Partnership provides support to countries on any issue relevant to NDC implementation. In that respect, we provide targeted support on gender equality and youth engagement
Mainstreaming Gender Equality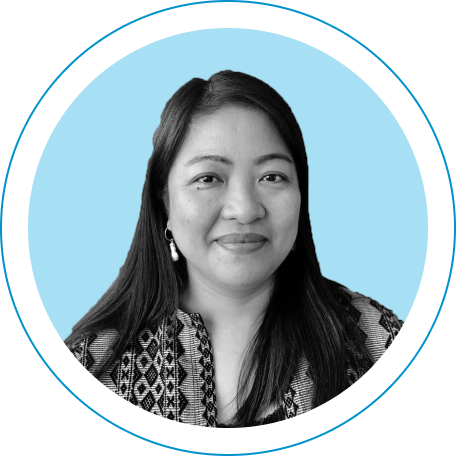 Women and gender-diverse persons are not only victims of climate change. They are strong drivers of climate ambition and catalysts of climate action."
Commissioner Rachel Herrera
Philippines
Guided by the Country Engagement process steps, the NDC Partnership's Gender Strategy identifies entry points countries can use to mainstream gender equality into their NDC Partnership Plans. As the Partnership operates on the principle of country ownership, the Gender Strategy supports country-driven efforts to develop gender-responsive NDCs and implement mitigation and adaptation actions in a way that empowers all people, including women and disadvantaged groups.
Specifically, the Partnership supports countries as they:
Engage key gender stakeholders.
Use gender analyses and build on existing national gender policies and frameworks in NDC planning processes.
Include key gender implementation recommendations in Partnership Plans.
Include sex-disaggregated and gender-responsive indicators in Partnership Plans and track their progress.
Increase country capacity for gender mainstreaming in climate action on the ground.
At the global level, the NDC Partership is:
Making partners' gender-related knowledge, tools, and resources more readily available to all countries.
Facilitating country access to partners' capacity-building support and knowledge resources.
Sharing gender mainstreaming successes, effective practices, and lessons learned from around the world.
Reporting inspirational stories of women as agents of change via digital and print media.
Since the Partnership launched its Gender Strategy, country demand and implementing partner support for technical gender assistance have risen. Between April 2020 and May 2021, the number of countries requesting gender support increased from 16 to 24, with 154 requests received by summer 2021. Of these country gender requests, members most frequently ask for three types of gender assistance: gender balance in opportunities; gender mainstreaming in plans, policies, and budgets; and technical gender mainstreaming, capacity building, and raising awareness. Under the 2021-2025 Work Program, the Partnership will continue supporting countries' access to the technical gender expertise and assistance of implementing partners to achieve more gender-responsive NDCs.
How the Partnership Works: Youth Engagement Plan
The Youth Task Force was established in 2020 to guide a youth-led process in developing a Youth Engagement Plan (YEP) for Partnership members. Consultations with a wide-ranging group of young people, members, and partner representatives resulted in key action areas designed to strengthen youth engagement in NDC action. These include:
Designing youth-inclusive NDC processes at the country level
Supporting youth-led NDC implementation project development
Strengthening climate change capacity building for young people
Supporting youth participation in global NDC Partnership activities
The NDC Partnership provides support for members to strengthen youth engagement, facilitating member action and tracking progress. The NDC Partnership Knowledge Portal includes useful resources, tools, good practices, and funding opportunities related to youth engagement and the NDCs, as well as resources targeting youth audiences. The Partnership supports coordination and facilitation, liaising with members to support filling gaps in country requests related to youth engagement—including organizing the first annual Youth Engagement Forum on July 26-28, 2021.
The Youth Engagement Plan embodies the NDC Partnership's core values. It is country-led, brings together partners of diverse perspectives and expertise, promotes inclusive decision-making processes, and mobilizes actors that can have a major impact on NDC implementation and enhancement. Through the YEP, the Partnership will ensure more inclusive and impactful climate and development action.
The Youth Engagement Forum: A "first-of-its-kind" dialogue
In 2020, the NDC Partnership's Steering Committee established a Youth Task Force to guide a youth-led process in developing a Youth Engagement Plan (YEP) for Partnership members. The plan was developed by a Youth Task Force, consisting of youth representatives from nine countries and institutions which consulted more than 500 young people representing more than 80 countries. The consultations were complemented by insights from nearly 50 Partnership members through a survey, workshops, and interviews.
The consultations surfaced four key action areas designed to strengthen youth engagement in NDC action. These include designing youth-inclusive NDC processes at the country level, supporting the development of youth-led NDC implementation projects, strengthening climate change capacity building for young people, and supporting youth participation in global NDC Partnership activities.
The NDC Partnership committed to an annual engagement with young people to gather perspectives on NDC processes and implementation projects on the ground. The first Youth Engagement Forum took place on between July 26 and 28, 2021, bringing together youth constituencies, NDC Partnership members, and new networks of non-member partners.
This event, held over three days to target access to different regions and accommodate stakeholders around the world, achieved several key outcomes. It set objectives to reflect on; provided a forum to exchange success stories and lessons learned from youth engagement within the NDC Partnership; built capacity for young people to engage in NDC-related processes; and gathered insights from a wide network of youth on key topics. More than 370 people participated from 77 countries across the three sessions.
Additional materials can be found here: https://ndcpartnership.org/action-areas/youth
Partnership Action Fund
To reinforce the Partnership's capacity to respond rapidly to countries' NDC enhancement and implementation needs in a coordinated way, the Partnership established the Partnership Action Fund (PAF). Through the PAF, NDC Partnership members' technical expertise and capacities will be matched and funded to address gaps in developing country members' NDC enhancement and implementation needs.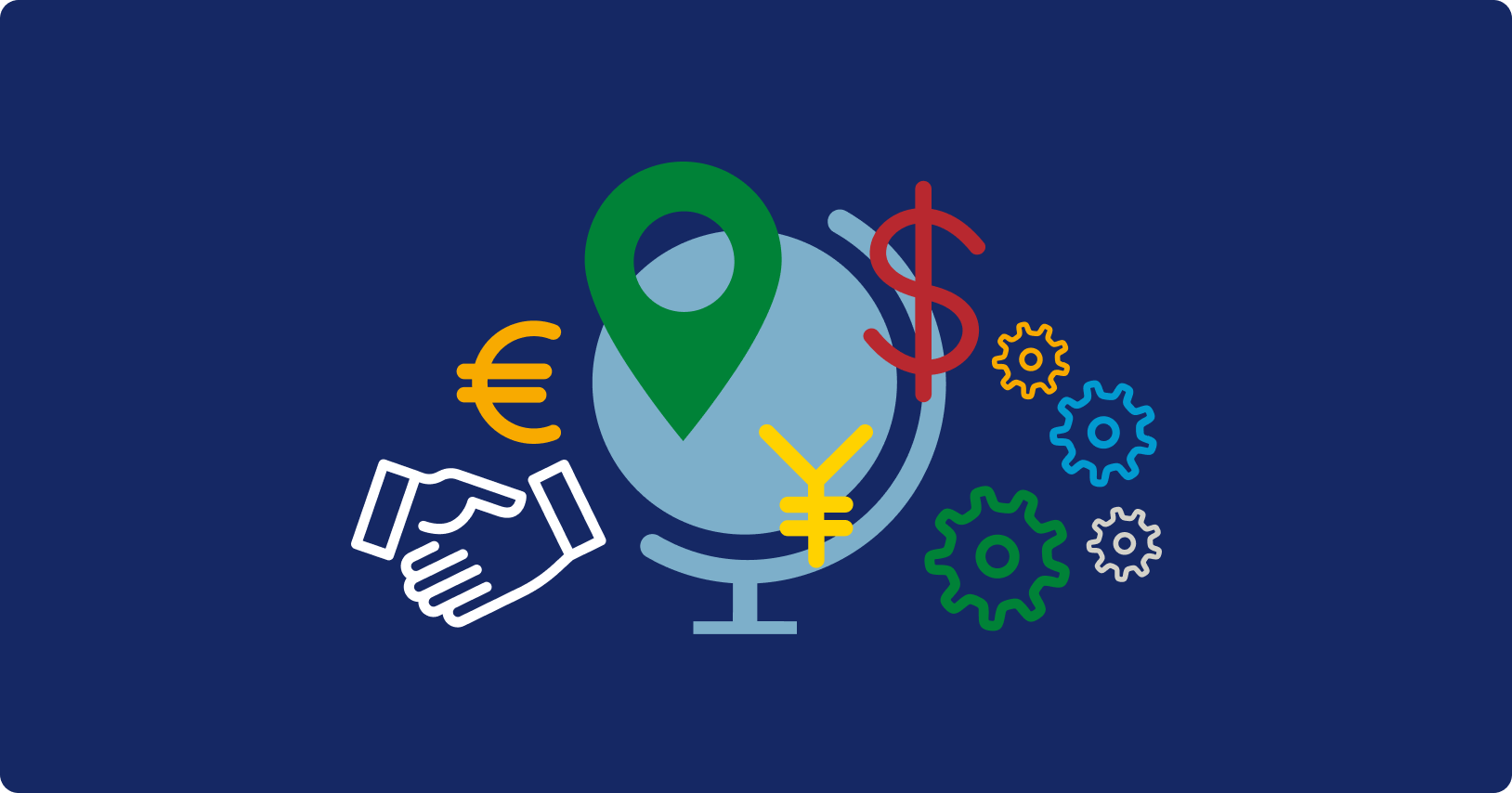 The PAF builds on the successes of the Partnership's Climate Action Enhancement Package (CAEP) and its Technical Assistance Fund (TAF), which provided fast-track support to members supporting countries' 2020 NDC enhancement efforts.
The NDC Partnership will deploy PAF as a fund of last resort. All requests for support will continue to be circulated first to members to mobilize support through global, regional, or in-country programs. Where no offers of support are made, PAF resources may be allocated. Partners will be invited to submit proposals for PAF resources to respond to unsupported requests. Resource allocation will be managed by the NDC Partnership Support Unit through the PAF Grant Managers: UNOPS and WRI.
The Partnership will deploy PAF resources to respond to two types of country support needs:
Window 1
"Facilitation support" will provide resources to engage in-country facilitators through embedded advisory support to NDC Partnership focal points in environment and finance ministries for coordinating, implementing, tracking progress, and mobilizing resources for NDC implementation.
Window 2
"Technical assistance and scoping support" will address technical assistance and scoping requests from developing country members. Technical assistance support will fund strategic country needs. Scoping support will allow institutional or associate members to lead engagement through identifying needs, preparing an NDC Action Plan, and initiating partner coordination.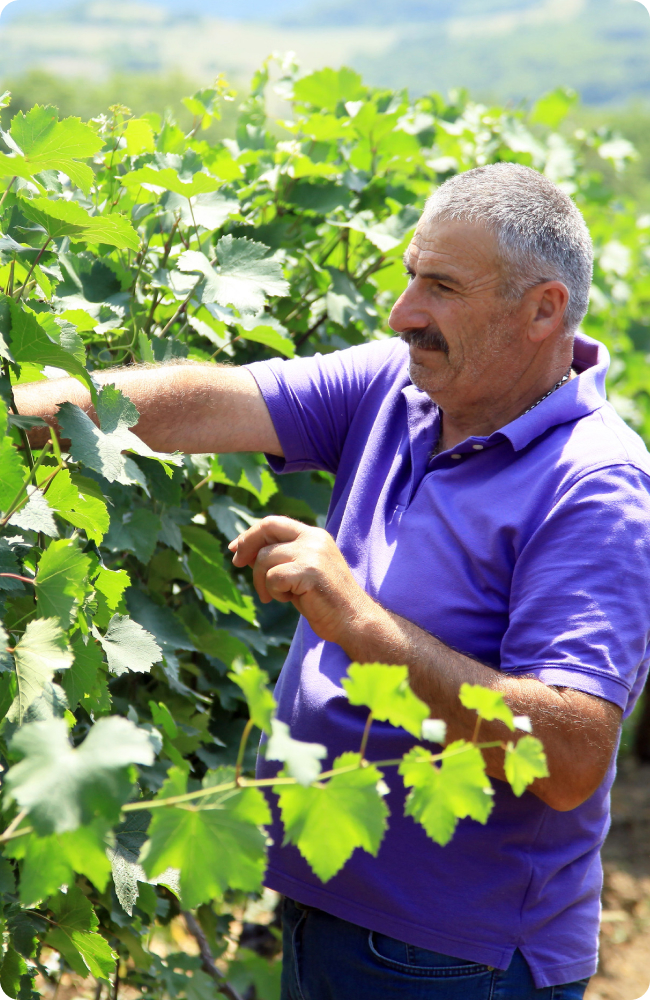 NDC Enhancement
Throughout 2021, countries continued to enhance their NDCs, presenting new or updated NDCs to the UNFCCC. In these efforts, 67 developing countries received NDC Partnership support through the Climate Action Enhancement Package (CAEP).
Read more