Partners Involved
FAO, Germany (through GIZ), IRENA, UNDP, and the World Bank
The Nationally Determined Contribution target will help us to avoid the worst impacts of climate change and shows that the Republic of Albania is serious to address these challenges as we suffer the impacts of climate change. Through the revised NDC, our country would like to increase efforts and ambitions in our planned climate actions and long-term emission reduction strategies and we look forward to work with civil society, young people, vulnerable groups, businesses and advocates to turn this target into concrete actions."
Mrs. Mirela Kumbaro
Minister of Tourism and Environment
Albania's revised NDC presents a greater overall emissions reduction target of 20.9 percent below BAU, or a 6.674 ktCO2e reduction from 2021 to 2030. The revised NDC contains more robust historical emissions data and an increased scope in mitigation targets, including the land use, land-use change, and forestry (LULUCF); industrial processes and product use (IPPU); agriculture; energy (excluding international transport); and waste sectors. It also considers inventories of non-CO2 greenhouse gases, including CH4 from landfills, N20 from wastewater treatment, composting and open burning, and F-gases from the IPPU sector. Addressing Albania's high vulnerability to extreme climate-related events, the NDC's adaptation component includes prioritized adaptation measures for settlements, populations, and tourism on the Albanian coast. Further, the NDC lays out means of implementation considerations that identify strengths and gaps in the institutional and legal aspects, knowledge and capacity, technology transfer, and finance. Implementing the revised NDC will also contribute to Sustainable Development Goals 3, 5, 7, and 13, and to the Sendai Framework for Disaster Risk Reduction 2015-2030.
Whole-of-Government and Whole-of-Society NDC Revision Process
The Ministry of Tourism and Environment (MTE), in collaboration with Ministry of Finance and Economy (MFE) and Ministry of Infrastructure and Energy (MIE), utilized whole-of-government and whole-of-society efforts in producing the revised NDC. They engaged line ministries, agencies, the private sector, and civil societies in ensuring that stakeholders' voices were heard and incorporated in the NDC.
As part of the Climate Action Enhancement Package (CAEP), FAO, GIZ, IRENA, and UNDP supported the government's commendable efforts to enhance the revision process by including additional sectors and increasing sectoral target ambition, as well as raising awareness on climate change among local communities in the country.
For example, FAO supported MTE in ensuring that youth groups, particularly those from rural areas that are highly vulnerable to the impacts of climate change, contributed meaningfully to identifying adaptation actions through several awareness-raising and capacity-building workshops. IRENA supported the MIE in organizing a workshop on Albania's Renewables Readiness Assessment (RRA) which was attended by all relevant stakeholders and validated eleven RRA recommendations. These include developing renewable energy zones, establishing a dedicated renewable energy agency, and enhancing institutional capacity and local human resources. These recommendations would feed into the NDC's energy sector targets and strategies.
Ministry of Tourism and Environment Leading NDC Action Plan Development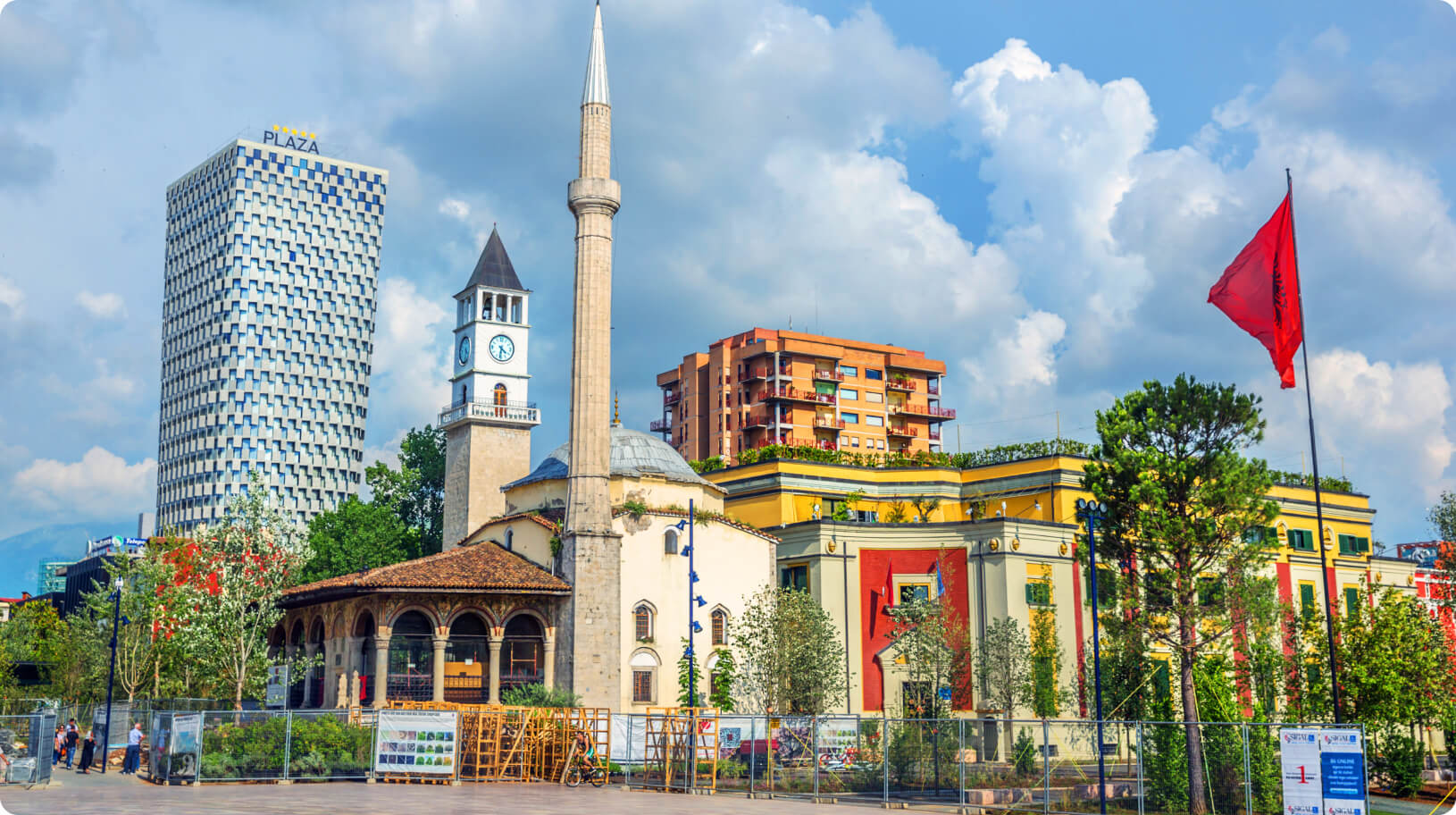 MTE—with UNDP, FAO, and the Partnership's in-country facilitator's support—is leading the country's NDC Action Plan preparation, which will detail the operationalization of their mitigation and adaptation actions, means of implementation, and the key roles and responsibilities of relevant stakeholders. The action plan will also highlight the support needs to the international community with the view of attracting financial and technical support for NDC implementation.
Under the MTE leadership, Albania established the Inter-Ministerial Working Group on Climate Change, comprised of representatives and technical focal points from five ministries and tasked with harmonizing climate change processes across institutions. Apart from supporting the NDC Action Plan development, the in-country facilitator also aids the government focal points in coordinating line ministries, development partners, and other stakeholders to carry out CAEP activities. The facilitator will also support the government in organizing stakeholder workshops to validate the action plan.
Mobilizing Climate Finance
With World Bank support, the MFE is assessing the overall fiscal impact and financial cost of NDC activities and identifying the existing and potential available financial resources and donors. Domestic resources will not be sufficient to fund large-scale investments. Therefore, Albania will require international public financing sources and bilateral donor contributions. These will be guided by the Action Plan which will feature costing of specific infrastructure and investment projects. The NDC costing will enable MTE and MFE to communicate efficiently with donors to seek support for adaptation and mitigation measures' implementation. These funding sources must also be combined with those from the private sector.
Albania is also taking steps to ensure effective and efficient climate-related public financial management by undergoing the Public Expenditure and Financial Accountability (PEFA) Climate Assessment on September 30, 2021. The assessment, which will cover the 2018 to 2020 fiscal years, will analyze the country's laws and regulations as well as institutional processes against two cross-cutting themes: transparency of public finances and management of assets and liabilities. The PEFA Climate Assessment results will inform the government on the efficiency of resource allocation and provide recommendations to ensure that climate-related policies, projects, and investments are implemented as intended.
Looking ahead, Albania will mainstream the updated NDC into midterm budgeting, develop a monitoring, reporting, and evaluation system with support, and engage with the private sector for further implementation. Upon the updated NDC's submission, MTE and MIE will work with GIZ – NDC assist (BMZ funds) to begin implementing pilot actions identified in the NDC, including regional exchanges, NDC promotion in the private sector, and mobilizing additional funds. Finally, building capacity of institutions in charge of data collection, modelling, and projections will remain a high government priority. The NDC Partnership will continue to support Albania in mobilizing much-needed resources.