Partners Involved
FAO, Germany (through GIZ and KfW), GGGI, IRENA, Japan, SNV, the U.K., UNCDF, UNDP, UNESCAP, UNICEF, UN Women, WHO, and the World Bank.
As a unique country-driven initiative, the NDC Partnership's work empowers countries like ours to meet our climate ambitions, which drives forward collective action. CAEP is one of our strongest sources of support to achieve our climate and development goals, and as we are seeing in Vietnam and Cambodia, the program is producing strong impacts in helping our societies enhance climate ambition, going further than would otherwise be possible"
Say Samal
Minister of Environment, Cambodia
Cambodia has made significant strides in her committed effort to combat climate change, including through the submission of an updated NDC at the end of 2020 and the development of a holistic, whole-of-government approach to implementing her NDC with strong links to achieving Sustainable Development Goals (SDGs). The updated NDC seeks to decrease emissions by 41.7 percent from the business-as-usual scenario by 2030, with half of that reduction concentrated in the Forest and Land Use Sector (FOLU) and the rest primarily in the energy, agriculture, industry, and waste sectors. Cambodia's updated NDC also has a strong adaptation component. The country's vulnerability to climate change threatens her goal of reaching middle income status and Cambodia has therefore developed the Cambodia Climate Change Strategic Plan (CCCSP) 2014-2023, aiming to develop the country towards a green, low-carbon, climate-resilient, equitable, sustainable, and knowledge-based society.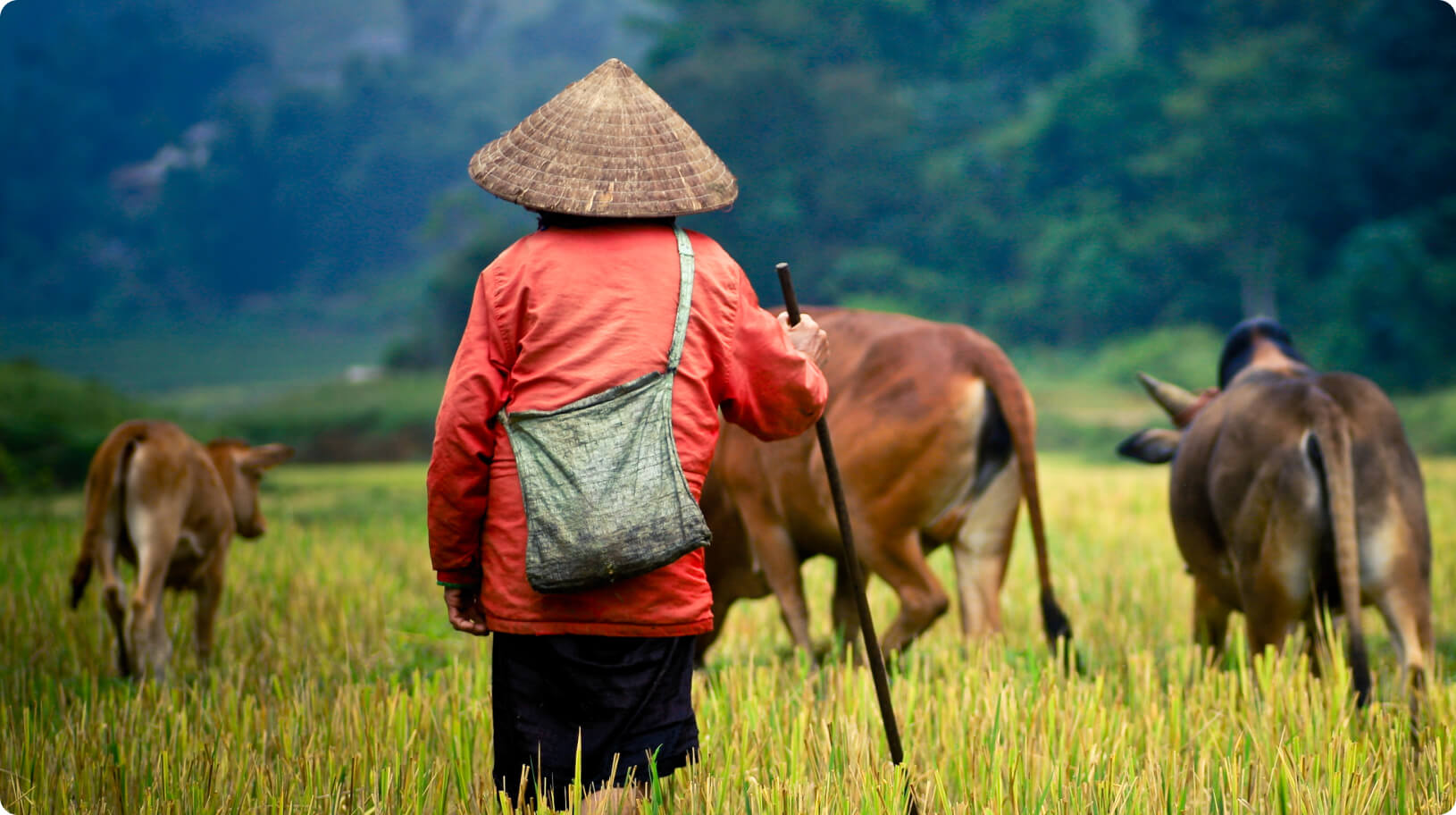 A Comprehensive Cambodian Approach
The NDC update process was conducted with a bottom-up approach initiated by 16 line ministries. The effort was supported by the NDC Partnership and its Climate Action Enhancement Package (CAEP). CAEP support was delivered in part by UNDP and the World Bank, and the work's outcomes led to identifying 119 priority actions across all sectors. The implementation of these priority actions is being coordinated by the Department of Climate Change in close collaboration with the line ministries. The planning process and implementing actions and methods make up Cambodia's NDC Partnership Plan, which is complete and receiving initial support from partners including FAO, Germany, GGGI, IRENA, SNV, and UNDP.
While there has been support and commitment from a number of partners, the process has been Cambodian-led and therefore gives ownership and buy-in to all involved ministries and will strengthen ministerial technical capacity when it comes to implementation, as well as increased ministerial integration and transparency to best leverage strengths when it comes to climate action. Furthermore, other areas of Cambodian society have been engaged to provide inputs. For example, a private sector event was held with participation from local businesses and stakeholders from different sectors, and communities and Indigenous Peoples were engaged in the process to ensure a wide cross-section of people see that their needs are met. Thus, the sectoral work is wholly owned by a diverse group of participants in the sectors and the relevant ministries. The actions are developed by the sectors and will be implemented and monitored by the sectors. To that end, an MRV system is being set up to monitor sectoral NDC implementation.
Although this has very much been a Cambodian led and owned endeavor, international development partners have also been closely involved and provided technical and financial support. The National Council for Sustainable Development of Cambodia coordinated partner participation to maximize expertise in corresponding sectors. An online NDC tracking system is in development and will track Partner support and progress by action in conjunction with the Partnership's online Partnership Plan tool to increase effectiveness and enhance transparency.
As a specific example of partner support, FAO will work to strengthen the enabling environment for NDC implementation by, among other things, facilitating public—social–private partnerships that produce transformative and inclusive climate actions. FAO will also be helping to enhance the MRV and M&E frameworks for mitigation and adaptation actions within AFOLU sectors as part of the national reporting processes to the UNFCCC. Another example, the United Kingdom has been engaged with Cambodia to finance the first phase of its Long-Term Strategy for Carbon Neutrality (LTS4CN), which Cambodia announced at the Climate Ambition Summit on December 12, 2020, and will help augment the country's NDC implementation as well as look down the road further to continuing to build a greener and low-carbon inclusive economy.
A Commitment to Gender Inclusivity
In developing the Partnership Plan, Cambodia has adopted a rigorous approach to including gender considerations, with every priority action examining gender implications. Gender equality is listed as a priority sector and the six Partnership Plan actions have an explicit focus on gender have already been budgeted. The government is also aware of the importance of strengthening institutional capacity to mainstream gender and has therefore brought the Ministry of Women's Affairs (MoWAs) into the process of climate action planning. The MoWAs is directing five of the six actions focused to gender in the plan.
Furthermore, Cambodia's Partnership Plan pointedly identifies gender gaps and potential interventions to address these gaps to benefit women. The plan also contains a large number of statistics and targets related to gender equality, including indicators on participation in economic activity and the policymaking process, which will ultimately show differentials in how women and men benefit from the plan. Cambodia intends to strengthen the monitoring and evaluation systems of sectoral ministries to track the differential gender outcomes of climate change initiatives.